We are a new company, specilalized
to provide consulting services, IT solutions and
Outsourcing in a wide range of sectors
of computer market. We are focused on SAP
and aim to be a reference in the most of the
spanish consulting companies.
WE ARE SPECIALISTS IN SAP BUSINESS INTELLIGENCE: NETWEAVER BW, BUSINESS OBJECTS AND SAP HANA, AND OFFER SOLUTIONS FOR ALL KIND OF SAP PROJECTS.
With innovative oriented principles, not only to the satisfaction of our customers but also to the satisfaction of our professionals, we seek to contribute our quality to large companies. We have a wide network of contacts in the IT sector and work at national and international level.
Feature 1

Feature 2

Feature 3

Feature 4

Feature 5

Feature 6
The goal of SAPINDEX is to provide high quality service thanks to the wide range of highly qualified professionals with whom we collaborate. We want to be a leader in the sector in the medium term and will not make it if we do not touch excellence in every step.
We seek to be a model company where people are inspired to maximize performance and enhance the talent. We develop a unique network whose values we want to be reference to follow, holding an effective and committed company.
One of the points which we are proudest is about our values, among which are the human factor and high expertise of our professionals, commitment to our customers, our flexibility and the pursuit of excellence in every movement.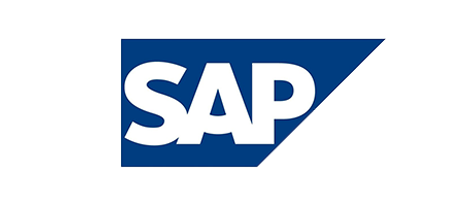 Our huge experience in SAP projects gives us an overview at the height of our biggest competitors. For any need that requires a quality SAP project, we will be your trusted company.

We specialize in SAP BI, so everything related to your DataWarehouse can be trusted us. Any tool Planning, Reporting and maintenance and closed projects will be fully developed by our team of skilled professionals. One of our top products is our factory ABAP remotely located in Latam. Today the remoting service is a resource that can save costs without losing the quality of the service. Ask about our rates.
---

Do not miss the opportunity to train key users of your company in the tool most demanded by your company. We have a variety of courses that we impart with the best professionals in each sector, with great experience and teaching ability. Also available courses in technical English.

We have a team of experts in leadership and management of Information Technology. We are able to advise you on the best options your company has to optimize both its resources and Information System.

Our network contact is so large that we can introduce the professional you need in few days. Do not wait to contract us as a provider of your outsourcing resources. Ask about our factory rates.

According to the new trends in information technology, and since we have an experienced Digital Marketing and SEO team, we have to offer this service to any company that needs it. You will not need to deal with their social networks and to promote their website no longer. We do it for you…

We count with professional teams for the realization of closed projects and maintenance of mobile applications. We are not only SAP. We move in different markets adapting to technological currencies. Let's be honest: without the mobile we are nothing.

Sapindex differs from its competitors as we follow certain basic principles that hold our ideology: high coefficients, human value, the customer comes first, flexibility, guarantee of success, gratitude and transparency. Meet us!